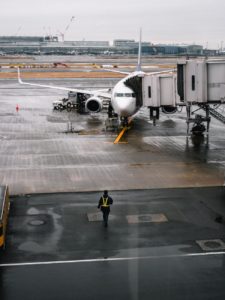 Airfield Markings Standards updated as of December, 2018 within the 5370-10 Circular Advisory (specifically about Markings (150/5370-10H)).
The biggest changes related to maintenance criteria is specifically regarding retro-reflectance. Specifically that pavement markings should be re-striped when below the following levels (millacandelas).
White 100
Yellow 75
Red 10
*First check to see if removal of contaminants will restore retro-reflectivity.
There are also large considerations to uniformity with airfield markings – there can't be a greater than 30% deviance. Applicators should never hand throw beads.
The most common reason for failure is usually bead embedment within the paint. The beads cannot site too high (paint to thin), too low, have to few or even too many beads or all will lead to lack of retro-reflectivity readings.
Lastly, contaminates such as sediments or rubber tire marks can cause failure but are easily rectifiable.
Quick Lot is trained and skilled at airfield applications and can provide help with taking retro-reflectivity readings / measurements using portable or mobile (vehicle mounted) retro-reflectometers.
Contact Quick Lot to discuss airfield markings and how to keep your airfield with standards.