Often when performing parking lot maintenance like pothole repairs, the focus is typically on the aesthetics and functionality of the parking lot. However, it's important to consider inspections more often. A trip and fall liability claim could be posed against your company if you are negligent on correcting any issues with your parking lot.
When we perform our annual inspections, we review standards like…
Are the lines fading? Are there pothole repairs that need to be performed? Do you need updated signage? And several other advanced reporting to give you a complete health status of your parking lot.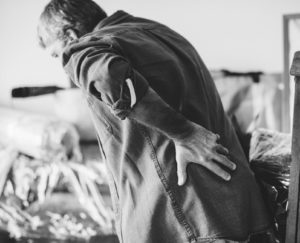 However, the increased liability to the property skyrockets when trip and fall victims blame the owners for not properly maintaining all aspects of the parking lot.
Annual Inspection Tips
These areas should be inspected on a yearly basis to protect your business against trip and fall accident liabilities.
Pothole Repairs – They need to be properly managed and repaired, especially after a winter season in which the rock salt and snow plows disrupt the ground.
Drainage – Catch basins and other drainage systems sometimes begin to sink into the ground. This could lead to a slight footing difference when someone takes a step, perhaps leading them to trip and fall.
Sidewalks – Curbs, sidewalks, and especially the ramps should be a part of your parking lot maintenance inspection and are to be reviewed yearly. This is especially important considering most parents with young children and strollers, elderly, and disabled are more likely to use these ramps to get onto the sidewalk.
If you own a business, retail shopping center, or a housing complex, make sure that you protect against a trip and fall liability. This will drain your time and money.
Companies trust Quick Lot to provide complete parking lot maintenance services including pothole repairs, line striping, parking signage, sealcoating, and more. Our documentation will help you should an incident occur. You will be able to show that service was performed to your property and the occurrence could have been simply an accident by the patron, not because of negligence on your part.
Contact Quick Lot and ask us about our Quick Lot Dashboard – our parking lot maintenance inspection program. If you have a few issues that need attention, like pothole repairs or sidewalk repairs, give us a call.
Contact us today for more information and to gain peace of mind.